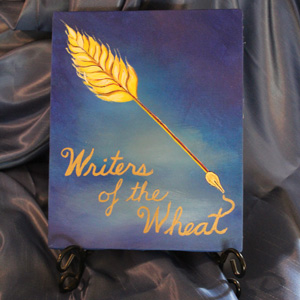 I am looking forward to the Writers of the Wheat Literary Festival taking place this coming weekend, 7 Nov 2015. It will be a gathering of a number of authors from across the state of Kansas and will take place at Wichita State University's Rhatigan Student Center from 10 am to 3 pm in the 2nd-floor walkway.  The event is free to the public, so if you are in the area, you might want to check out the event.
It will be a good chance for people to meet a number of authors, talk about writing, publishing, and just have a good time. The authors present, including myself, will have our books available for purchase, but we have also each donated novels to a charity raffle that will benefit the Wichita Children's Home.
The Wichita Children's Home was Wichita's first orphanage, founded in 1888. In 2013, they celebrated 125 years of service to the community. Since they were founded, the WCH has added a wide variety of services, including a 24-hour emergency shelter for teens in need. As a charity organization, they can always benefit from donations, so even if you cannot make it to the Literary Festival, check out their page and if you can help, they will appreciate it.