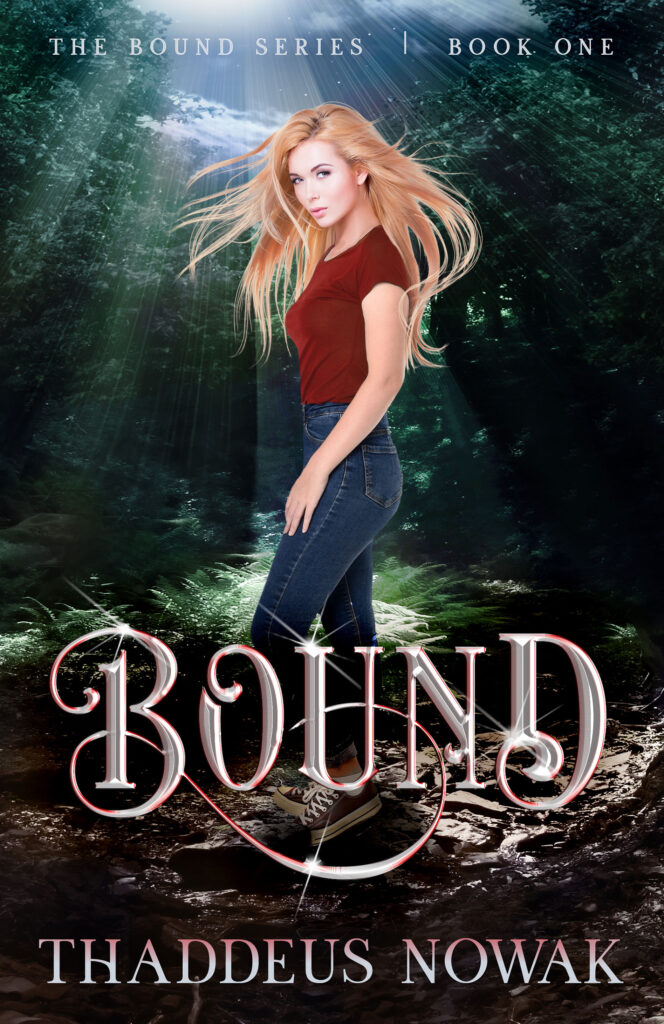 Bound
Now Available!
Hunted, Kyrie's parents gave up their lives and fled to an isolated mountain valley in Colorado before she turned one. They raise her in isolation, keeping her from the outside world to conceal her growing powers and to protect her from those who wanted to take her.
When both of her parents die before she turns seventeen, Kyrie disobeys their standing order to run and hide and instead tries to save her mother. That decision draws her into a modern world she does not understand, forces her to move to Kansas, and places her under the guardianship of an aunt she never knew existed.
Uncertain of her powers and who can control her, she finds herself drawn into a small group of friends through the love of art and playing Dungeons & Dragons. When sword wielding men try to kill her, these new friends rally around her as she embarks on a campaign of discovery to learn who hunts her, what her parents did to her as an infant, and where her powers come from.